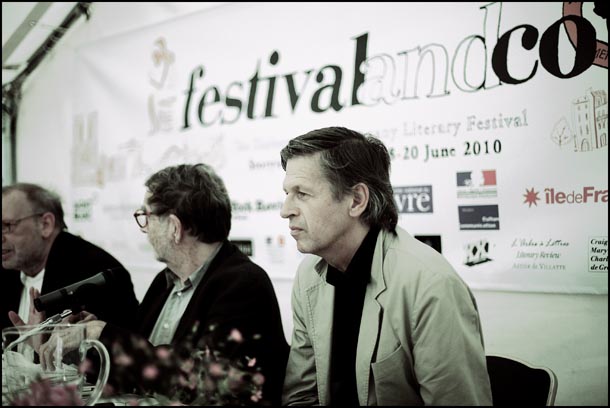 There are 7 images in this category.

Ian Jack is a writer and editor. From 1995 to 2007 he edited the literary magazine Granta, and previously The Independent on Sunday, of which he was a co-founder. He began his career as a journalist on newspapers in Scotland and for sixteen years worked at The Sunday Times as a reporter, editor and, mainly in India and Pakistan, a foreign correspondent. He has reviewed books for many publications, including The New York Times and the London Review of Books. Last year he published a second anthology of essays, The Country Formerly Known as Great Britain: Writings 1989-2009. He lives in London with his wife and two children, and writes a weekly column for the Guardian.
Olivier Postel-Vinay is a French journalist and essayist born in 1948 in Paris. A former editor of Science & Vie and Courrier International, among others, he is currently chief editor of Books, a magazine he founded in 2008. Olivier Postel-Vinay has published numerous essays, including Le Taon dans la cité, actualité de Socrate, and La revanche du chromosome X - Enquête sur les origines et le devenir du féminin.
Philip Pullman is one of the world's most magical and masterful storytellers. After graduating from Oxford University, he became a teacher and later a lecturer in English at Westminster College. He is the author of many books for children and adults, including the Sally Lockhart series, I Was a Rat! and The Firework-Maker's Daughter. He is most well-known, however, for the trilogy His Dark Materials, which comprises Northern Lights, for which he won the Carnegie of Carnegies; The Subtle Knife; and The Amber Spyglass, which was the first children's book to win the Whitbread Book of the Year. He is also the author of Lyra's Oxford and the prequel to the series, Once Upon a Time in the North. In 2002, Pullman received the Eleanor Farjeon Award for children's literature and, in 2005, was joint winner of the prestigious Astrid Lindgren Memorial Award, granted by the Swedish government. His latest book, The Good Man Jesus and the Scoundrel Christ, is a bold and life-affirming retelling of the life of Jesus. Philip Pullman lives in Oxford. He is working on a new book, The Book of Dust. www.philip-pullman.com
André Schiffrin was the director of Pantheon Books for 30 years, where he published some of the world's leading writers, including Noam Chomsky, Michel Foucault, Eric Hobsbawm, Art Spiegelman, Simone de Beauvoir, Studs Terkel and Marguerite Duras. In 1990 Schiffrin left Pantheon to found The New Press, and many of those writers came with him. He is the author of the acclaimed study of the book industry, The Business of Books, and his memoir, A Political Education, was published in 2007 in New York and Paris (as Allers-retours). His next book Words and Money will be published in English at the end of 2010. He is also contributor to and editor of the wartime comic-strip compendium Dr. Seuss & Co. Go to War. André Schiffrin divides his time between Paris and New York.