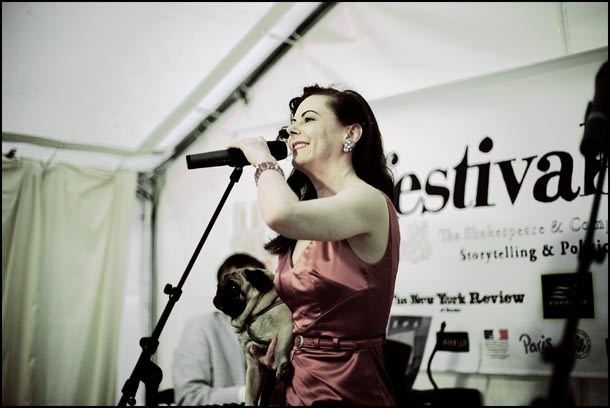 There are 2 images in this category.

Porchlight Storytelling is a literary initiative from San Francisco, founded and hosted by Beth Lisick and Arline Klatte. It brings together an eclectic mix of storytellers for evenings of entertainment and inspiration. Each storyteller tells a ten-minute tale on a specific theme without using notes or memorisation. The theme for their FestivalandCo performance is 'Strange Bedfellows: Stories of Alliance'. www.porchlightsf.com
Robert Mailer Anderson is an American novelist and author of Boonville. In 2007, he co-wrote, produced and appeared in Pig Hunt, a punkabilly horror film set in Northern California.
Agneta 'Aggie' Falk is a Swedish-born poet who writes in English, and a noted painter. Her most recent book of poems is Heart Muscle, a bilingual edition translated by Raffaella Marzano and published in Italy by Multimedia Edizioni. She recently read at the Al-Marbid Poetry Festival in Basra, Iraq.
Gentry Lane is the designer of Gentry de Paris luxury lingerie and loungewear and the artistic director of the Gentry de Paris Burlesque Revue, Paris's only high-voltage vintage glamour Burlesque troupe.
Alfonso Montuori is Professor and Department Chair of the Transformative Studies PhD and Transformative Leadership MA at the California Institute of Integral Studies. He specialises in creativity and improvisation, complexity and education.