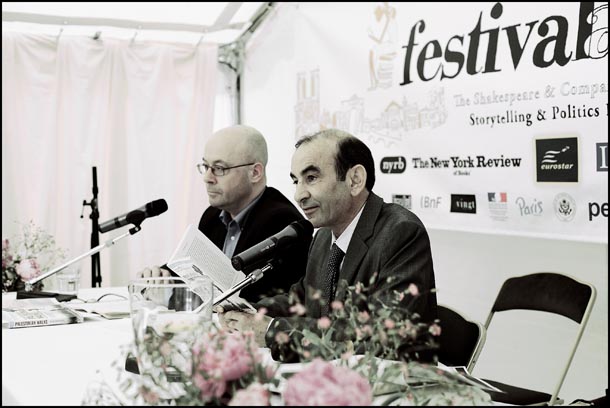 There are 12 images in this category.


Raja Shehadeh is a Palestinian lawyer and writer who lives in Ramallah on the West Bank. He is author of the highly acclaimed Strangers in the House and When the Birds Stopped Singing. His latest book, Palestinian Walks: Notes on a Vanishing Landscape, won the UK's most prestigious award for political writing, The Orwell Prize, in 2008. Shehadeh is also the founder of the human rights organisation Al-Haq, an affiliate of the International Commission of Jurists. His next book, A Rift in Time, Travels of My Ottoman Uncle, will be published in August by Profile Books.
Steven Gale is an arts and education manager based in London. He has worked at theatres in England and Scotland, and taught at universities in Ireland and the United States. He was assistant artistic director at the Royal Lyceum Theatre in Edinburgh for six years, and assistant director to the renowned Spanish theatre director Calixto Bieito on two acclaimed Edinburgh International Festival productions, Life is a Dream and Barbaric Comedies. Steven has previously chaired events at literature festivals including Edinburgh, Cheltenham, Cambridge, Brighton and Sydney.